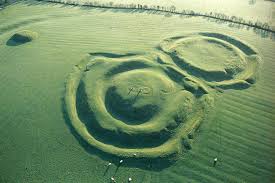 Fairy belief in Ireland could still be found around Dublin in the late nineteenth century. It survived in the west, particularly in Munster, into the twentieth century, and there are stories – those of Eddie Lenihan stand out – that suggest there are still sightings today. The days of burning children or wives as changelings are over: but concern at the antics and the sensibilities of the 'good people' continues in some rural areas. For cases from the nine counties of Ulster (Antrim, Armagh, Cavan, Donegal, Derry, Down, Fermanagh, Monaghan and Tyrone) see Ulster Fairies:
Irish Fairy Places
Fairy Beliefs
Crofton Croker on Fairy Protections (Ireland)
Crofton Croker on the Fir Darrig
Cutting A Fairy Thorn (Kerry)
Donn of the Sand Hills and the Poet (Co Clare)
Fairies in Olden Times (Co Sligo)
Fairy Seer's Advice (Lough Gur, Co. Limerick)
Fairies and Raths and the Dead (Co. Roscommon)
Feeding the Fairies in Co. Clare
Field for the Fairies (Co. Clare)
Leprechaun Treasure (Co. Limerick)
Milking Cows and Fairies in Ireland
Peter the Fairy Killer (Co. Clare)
Praying to Fairies (Lough Gur, Co. Limerick)
Sacrilege at a Kerry Fairy Hill
The Fer Fi of Lough Gur! (Co. Limerick)
Irish Fairy Tales
A Drunk Mermaid? (Co. Clare)
And Now Farewell, The Fairy Dream Is Over! (Poem)
Daniel O'Leary and Mistaken Identity
Fairy Hosting (Co. Tipperary)
Fairies, Clothes And A Trick (Kerry)
Hanafin's Cow (Kerry)
Irish Fairies Fight Scottish Fairies
Leprechaun Treasure (Co. Limerick)
The Capture of Bridget Purcell (Co. Limerick)
The Comb of the Bean-Tighe (Lough Gur, Co. Limerick)
Thee, Lady, Would I Lead (Poem)
Wife Fairy Murder (Co Galway)
Irish Sightings
A Banshee at the Window (Co. Roscommon)!
A Digest of Lady Fanshawe's Brush with the Banshee (Co. Clare)
Almost Insensible with Terror (Co. Clare)
Back from a Visit and the Banshee (Co. Clare)
Back from the Dead (Co. Clare)
Blarney Fairies (Co. Cork)
Buried Fairy Sham? (Co. Tipperary)
Burning A Fairy Son (Co. Cork)
Burning of a Paralytic Fairy Child (Co. Tipperary)
Calling Someone A Fairy (Co Cork)
Cats or Banshees (Co. Roscommon)
Changeling Drowning (Co. Kerry)
Changeling Tragedy at Roscrea (Co Tipperary)
Co. Clare Changeling at Carnelly
Convinced by the Banshee (Co. Offaly)
Dance of the Fairies (Co. Sligo)
Death Coach at Maryfort (Co. Clare)
Death Coach and Headless Fairies (Co. Cork)
Death of Bridget Cleary (Co. Tipperary)
Death of a Fairy Child (Co. Cork)
Death of Fairy Patrick (Co. Cork)
Death of James Cunningham (Co. Roscommon)
Fairies and Stone Walls (Co. Sligo)
Fairies Attack Badger Hunters (Co. Clare)
Fairies Seen from Hill (Co. Sligo)
Fairy Death Coach (Co. Roscommon)
Fairy Fly Battle (Co. Mayo)
Fairy Hanging (Co. Sligo)
Fairy in Court (Co. Limerick)
Fairy-Haunted House (Co Cork)
Fairy Healing Gone Wrong (Co. Tipperary)
Fairy Man Kills A Boy (Co. Kilkenny)
Fairy Preserves (Co. Mayo)
Fairy Swindlers at the Door (Co, Tipperary)
Fairy Swindlers Kidnap Mary (Co. Tipperary)
Fairyland Under a Cycamore (Co Dublin)
Fairies as Lights? (Co. Kerry)
Fairy Struck Son and Mad Mother (Co. Offaly)
Fairy Swindler (Co. Tipperary)
Fairy Swindler in Court (Co Sligo)
Fairy Swindlers (Co. Longford)
Fake Soldier Fairy (Co. Westmeath)
Fairy Thieves (Co Tipperary)
Fairy Boat Races (Lough Gur, Co. Limerick)
Graverobbers and Fairy Fears (Co. Galway)
Hampshire Banshee Sighting in Ireland
Hand Punished by the Fairies (Co. Clare)
Last of the Banshees, 1905? (Co. Clare)
'Leprechauns' in Limerick, 1938
Losing an Eye to the Fairies (Co. Clare)
Making the Butter Come (Co. Clare)
Mary Ann and the Banshee (Co. Sligo)
Michael Reddy and the Fairy Army (Co. Sligo)
Murder or Changeling Belief? (Co. Tipperary)
O'Donoghue Floods the Mine! (Co. Kerry)
O'Donoghue Walks on Lough Leane (Co. Kerry)
Phantom Coach at Corofin (Co. Clare)
Ploughman Visits Fairyland (Co Sligo)
Ralph and the Death Coach (Co. Clare)
Roasted Changeling (co. Kerry)
Seeing Geroid (Co. Limerick)
Skellys and a Fairy Swindler (Co. Laois?)
Stolen Child and the Search for Fairies (Co. Galway)
Stone Walls Don't Stop Fairies (Co. Sligo)
The Banshee and the Bailys (Lough Gur, Co. Limerick)
The Cursed Cow Shed (Co. Clare)
The Death of the Admiral and the Coach (Co. Clare)
Three Fires and A Changeling Death (Co. Limerick)
Irish Fairy Books
Croker, Thomas Crofton Fairy Legends and Traditions of the South of Irelandi,  I-III, (London: John Murray 1825-1828)
DeFaoíte, Dara Paranormal Ireland: An Investigation into the Other Side (Maverick House 2002)
Gregory, Lady Visions and Beliefs in the West of Ireland (New York: G.P.Putman's Sons 1920)
Haining, Peter The Irish Leprechaun's Kingdom (London: Granada, 1981)
Lenihan, Eddie and Carolyn Eve Green Meeting the Other Crowd: The Fairy Stories of Hidden Ireland (New York: Penguin 2004)
Lysaght, Patricia The Banshee: the Irish Supernatural Death Messenger (Dublin: Glendale Press 1986) [note that there is also a pocket version!]
Mac Manus, Dermot The Middle Kingdom: The Faerie World of Ireland (Gerrards Cross: Colin Smythe, 1973)
Yeats, W.B. Writings on Irish Folklore, Legend and Myth (London: Penguin, 1993)