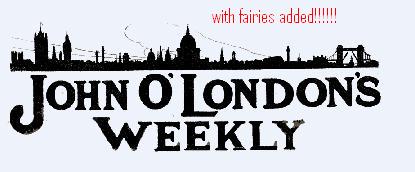 Sir,
When I was a boy of ten we lived in Lanarkshire beside a large park with trees and flowers. At early dawn one morning I awoke to see on a chair, which always stood beside my bed, two small old women of about 18ins. Tall. Each wore tall, conical dark hats and dark, long gowns. They looked at me for about twenty seconds and then smiled to each other before jumping in slow motion to the carpeted floor, where they passed from my line of sight. Very gently I eased myself up into a sitting position, so as not to scare them, but they had disappeared. I got out of the bed, peered under all the furniture and into the cupboard, but could find no trace of them. The moon was full, and red streaks showed in the sky.
They were solid beings: I noted that their busts stood out clearly against the window across the room. It all happened forty years ago, but it has never gone from my mind. They seemed to appraise me as a horse-dealer might do a horse. There was really no affection in their eyes, and the feeling I had then was that I should have liked to catch them in my hands like birds.
Milngavie, Dumbartonshire,                                                 W.J. Fraser
Fraser, W.J. 'Invaded a Bedroom', John O'London's Weekly (11 April 1936), p. 65: for other John O'London fairy letters follow the link.