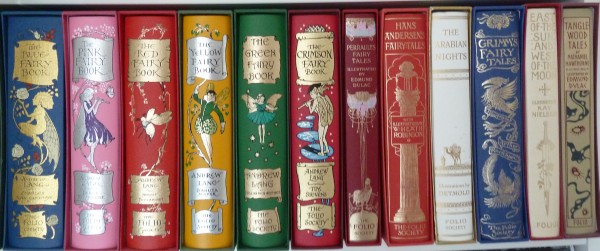 There are included here a series of books and articles that are longer in copyright in the United States and that may be of interest to those who want to know more about fairy-lore. Some are available elsewhere on the web, though not in the form presented here, some are now rare: in fact, I have been particularly keen to put up a text when it was difficult for me to find. Some are extracts of longer books presented in this form for convenience. For full reference please go to the bibliography.
John O London Fairy Letters [0.2 mb, in cooperation with strangehistory.com]
Ballantyne Pixies [0.5 mb]
Chesterton Ethics of Elfland [9 mb]
Collison North Devonshire [0.3 mb]
Couch Cornish Village [1.19 mb]
Croker, the three volumes of Fairy Legends and Researches in the South of Ireland in a single pdf volume! [32.5 mb] Note that there is a mix of editions here (a real problem with Croker who cut and change a lot) and that also several illustrations have been cut for ease of printing.
Dalyell, Superstitions [17.1 mb]
Doyle Coming of the Fairies [7.8 mb]
Ernst The Microscopic Giants [1.06 mb]
Hardwick on fairies and boggarts [0.6 mb]
Inglis Beware of the Thing[1.15 mb]
Jenner Piskies [20 mb]
Killen Edgar [Irish famine, 0.1 mb]
Lee Wisht Wood [0.5 mb]
Lewis Discarded Image [0.1 mb] very messy, if anyone has a proper version…
Lucas Highways [0.4 mb] short extract including fairy references
M'C Fairies [2.4 mb]
Pengelly South-west [6.1 mb]
Q The Pixies [0.1 mb]
Rideing 'In Cornwall With an Umbrella' [12.16 mb]
shepard evans-wentz [1.7 mb]
Traill Pearls and Pebbles [ 1.1 mb] short extract about Canadian banshee
waterhouse, greenwood of Shakespeare [3.5 mb]
Whittle Devonshire Festivities and Superstitions [1.2 mb]
Wilkinson Memories of Hurstwood [6.0 mb]
Williams The Doom [0.3 mb] short extract on Welsh fairies