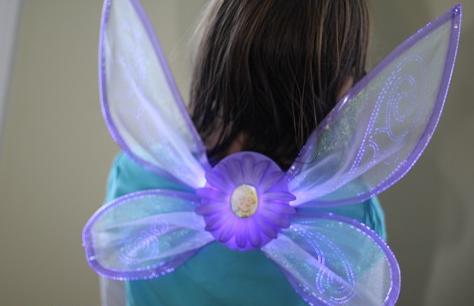 Most of us think of fairy wings think of a bit of plastic from China retailed by Disney. But, in fact, the fairy wing market has become much more interesting in the last years, above all, for grown ups. Here are a couple of examples of fairy wings sets.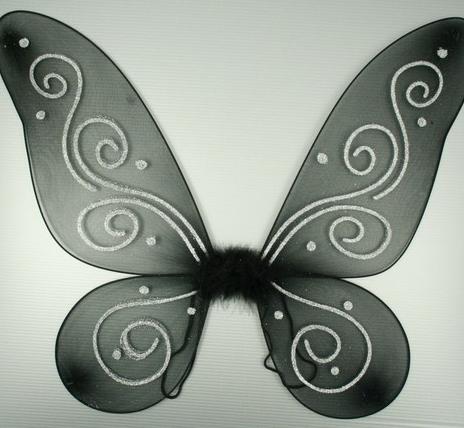 The green model below is magnificent and retails for over five hundred dollars.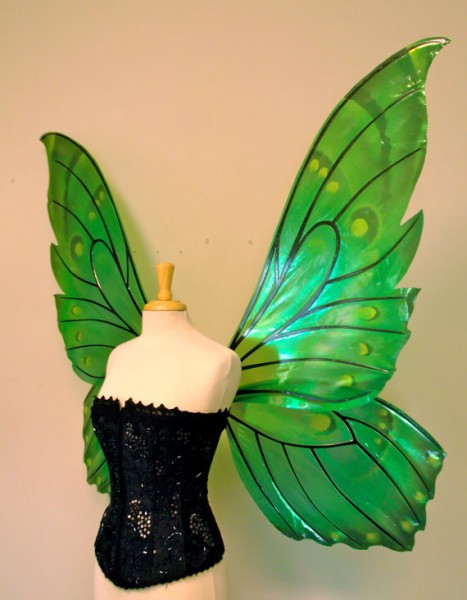 And the diminutive strapless fairy wing set.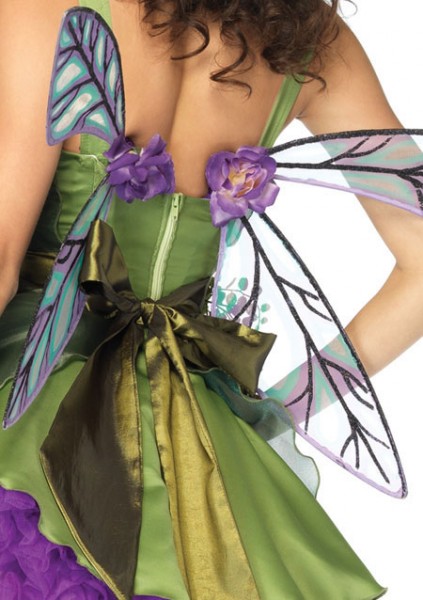 ,
On the absence of wings in fairy tradition read this link: though probably best not to do if you've spent five hundred dollars on these beauties.