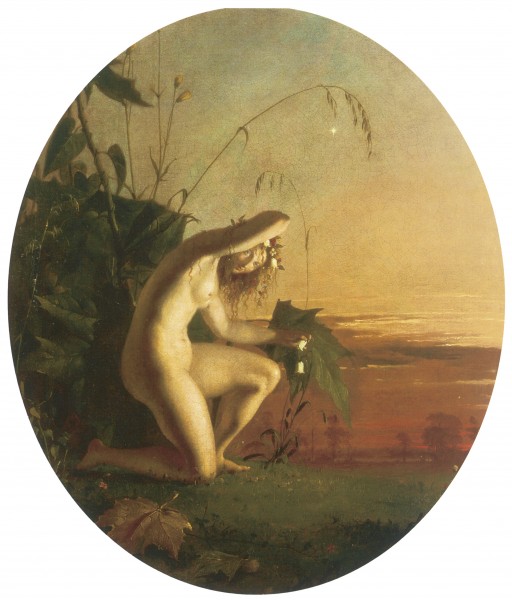 There follows here a list of 100 non-fiction fairy books that are worth reading. We've split the books into three different lists. The first part are the ten most useful fairy books in order. The second part are, in random order, the next twenty most important books. Then, the third part, includes the final seventy books. If anyone finishes all of these, then, we'd love to hear from you…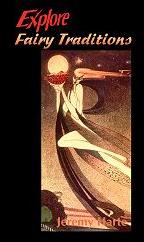 1) Harte, Jeremy Explore Fairy Traditions (Loughborough: Heart of Albion Press 2004)
Pages: 171
Status: Common (15 dollars?)
Description: The best single introduction to British and Irish fairylore: get ready for some hard thinking.
Off-site reviews: HOAP (scroll down for review selection)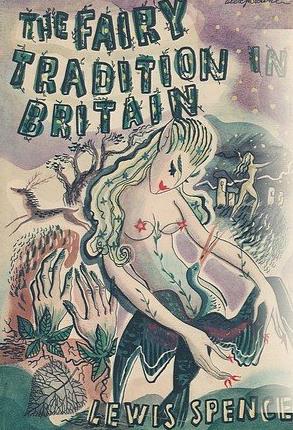 2) Spence, Lewis The Fairy Tradition in Britain (London: Rider, 1948)
Pages: 300
Status: Quite common (20 dollars second hand?)
Description: Spence was content to describe British and Irish traditions here, leaving the theorizing for Fairy Origins. The result is a well balanced and sensible guide to fairylore, lacking some of LS' typical excesses.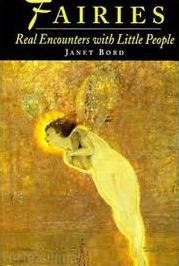 3) Bord, Janet Fairies: Real Encounters with Little People (London: Michael O Mara 1997)
Pages: 182
Status: Common (10 dollars second hand?)
Description: A Fortean style study looking at the evidence for fairies and the reasons behind sightings.
Off-site review: Fortean Times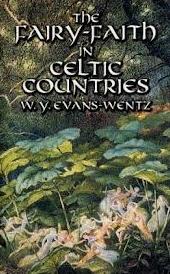 4) Evans-Wentz, W.Y. The Fairy Faith in Fairy Countries (London: Colin Smythe 1978) [first published 1911]
Pages: 524
Status: Very Common (5 dollars used or free from archive.org )
Description: Evans-Wentz managed to convince Oxford University Press to publish a book about the reality of fairies. Sound unlikely? Many contemporaries were shocked too. The first portion of the book includes a valuable series of fairy memorates from Brittany, Cornwall, Ireland Man, Scotland and Wales. The second part of the book employs arguments from theosophy to argue for the realityof fairies.
Off site review:  River Journal
Off Site Book History: Strange History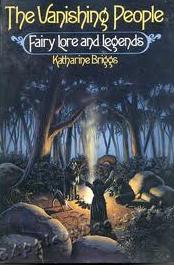 5) Briggs, Katherine The Vanishing People: A Study of Traditional Fairy Beliefs (London: B.T. Batsford Ltd. 1978)
Pages: 218
Status: Common (20 dollars second hand?)
Description: Among the best folklore-themed overviews of fairy life, written by the most important twentieth-century fairyist. Easy on the brain.
Off site reviews: Good Reads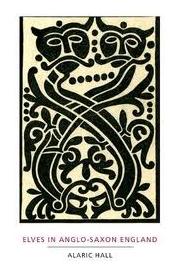 6) Hall, Alaric Elves in Anglo-Saxon England: Matters of Belief, Health, Gender and Identity (Woodbridge: Boydell and Brewer 2007)
Pages: 226
Status: Rareish (50 dollars second hand?). The book is a revised version of a PhD. AH has generously put this PhD online free of charge. http://www.alarichall.org.uk/phd.php
Description: A very academic, very rigorous and always impressive guide to Anglo-Saxon elf belief.
Off-site reviews: Fortean Times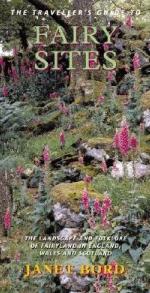 7) Bord, Janet The Travellers Guide to Fairy Sites: The Landscape and Folklore of Fairyland in England, Wales and Scotland (Glastonbury: Gothic  Image Publications 2004)
Pages: 294
Status: Common (15 dollars second hand?)
Description: JB splits breaks Britain down into regions and maps and describes all the most famous fairy sites: well-referenced.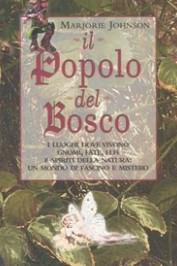 8) Johnson, Marjorie Seeing Fairies: Authentic Reports of Fairies in Modern Times (manuscript 1996)
Pages: c. 400
Status: Ultra rare (not yet published in English), though it can be read in German and Italian.
Description: After Evans-Wentz the biggest collection of fairy sightings ever made.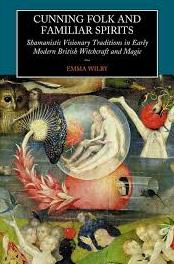 9) Wilby, Emma Cunning Folk and Familiar Spirits: Shamanistic Visionary Traditions in Early Modern British Witchcraft and Magic (Eastbourne: Sussex Academic Press 2005)
Pages: 316
Status: Quite common (20 dollars used?)
Description: A revolutionary book arguing that fairies were witches' familiars.
Off-site review: Egregores and Strange History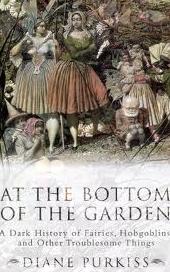 10) Purkiss, Diane Troublesome Things: A History of Fairies and Fairy Stories (London: Penguin, 2000) [warning that this title goes by several names, DP has only written one fairy book!]
Pages: 350
Status: Common
Description: A maverick academic survey of the history of fairy belief. Sometimes criticized but actually one of the best historical surveys.
Offsite Review: Fortean Times
If you want 11-30