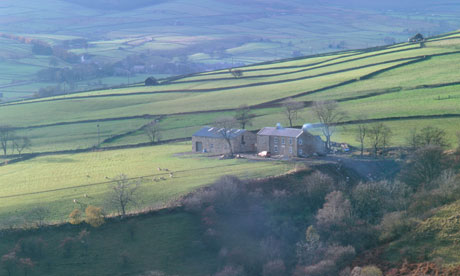 We include here the County of Durham and Northumberland (in pre-1974 terms). Here there is one of the richest fairy traditions in England and also one of the least researched.
Fairy Places
Castle Hill (Bishopton)
Fairy Cross Plain (Danby)
Fourstones Fairy Stone (Northumberland)
Hen Hole (Cheviot)
Hylton Castle (Sunderland)
North-Eastern Fairy Tales
Brinkburn Fairies and the Bells
Fostered Out (Northumbria)
Mending the Kirn-Staff (Northumbria)
Northumbrian Changeling and the Chimney
North-Eastern Fairy Sightings
Fairy Butter Making and Fairy Rings in Cleveland
Old Man and the Dog and the Fairies Under the Hill
Old Nannie Alnwick Recounts (Northumberland)
North Eastern Fairy Beliefs
Fairies Near Alnwick (Northumbria)
Four- and Five-Leaved Clovers and Fairies (Northumbria)
The Exaggerated Death of Northumbrian Fairies?
Thoughts on Northumbrian Fairy Butter
Doel, Fran and Goff D. Doel Folklore of Northumbria (Stroud: The History Press 2009)
Henderson, William Notes on the Folk-Lore of the Northern Counties of England and the Borders (London: W.Satchell, Peyton and Co., 1879)
Matthews, Rupert Mysterious Northumberland (DB Publishing 2013)